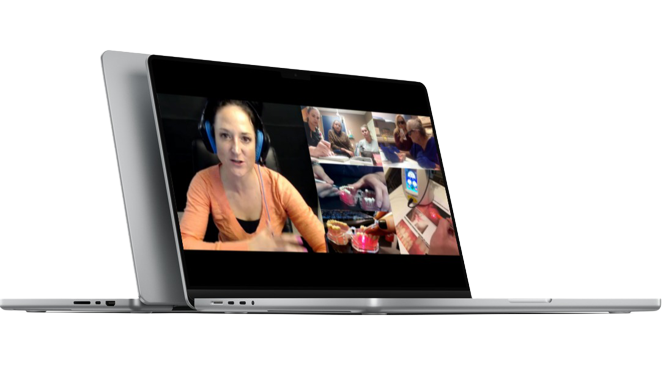 (Psst! Need a laser? We can get you one to borrow.)
Start Today With Unmatched Bonuses!
Washington State Board Laser Rules
direct super- gingival curettage
RDH can use laser, can initiate tip, should have appropriate training on lasers
Email: "There aren't any dental hygiene laws or rules which specifically address the use of lasers.  Typically when I get this question from dental hygienists, I tell them that they are allowed to use lasers as long as they are working within the appropriate supervision of a dentist, are trained and competent in the task, and aren't altering tooth structure.  Here are the links to the appropriate dental and dental hygiene laws.  These links take you to the laws which cover definitions, close supervision tasks, general supervision tasks and then the list of items which are not allowed to be performed by a dental hygienist.
State: "RCW  29.050 Scope of licensee's functions—Employment—Supervision.
Any person licensed as a dental hygienist in this state may remove deposits and stains from the surfaces of the teeth, may apply topical preventive or prophylactic agents, may polish and smooth restorations, may perform root planing and soft-tissue curettage, and may perform other dental operations and services delegated to them by a licensed dentist. Any person licensed as a dental hygienist in this state may apply topical anesthetic agents under the general supervision, as defined in RCW  260.010, of a dentist: PROVIDED HOWEVER, That licensed dental hygienists shall in no event perform the following dental operations or services:

(1) Any surgical removal of tissue of the oral cavity;
(2) Any prescription of drugs or medications requiring the written order or prescription of a licensed dentist or physician, except that a hygienist may place antimicrobials pursuant to the order of a licensed dentist and under the dentist's required supervision;
(3) Any diagnosis for treatment or treatment planning; or
(4) The taking of any impression of the teeth or jaw, or the relationships of the teeth or jaws, for the purpose of fabricating any intra-oral restoration, appliance, or prosthesis, except that a dental hygienist may take an impression for any purpose that is either allowed:
(a) For a dental assistant registered under chapter  260RCW; or
(b) As a delegated duty for dental hygienists pursuant to rules adopted by the dental quality assurance commission.
Such licensed dental hygienists may perform dental operations and services only under the supervision of a licensed dentist, and under such supervision may be employed by hospitals, boards of education of public or private schools, county boards, boards of health, or public or charitable institutions, or in dental offices.
Here's What Other People are Saying
Cancellation Policy
No refunds on Online Course once started.