This program serves as "Certification" in most states
This is a hands-on, comprehensive soft-tissue laser training with emphasis on diode laser-assisted periodontal therapies and dental hygiene protocols. From this course you will learn:
Dental Laser History & Physics
Laser-Tissue Interaction
Communication Skills
Laser Laws by State
Soft Tissue Procedures
Value & Benefit to the Patient
Hands-On Training
Procedure Codes & Fees
Current Research and Science
Treatment Identification
Laser Safety & Precautions
New Technologies Available
Be Prepared to Learn and Understand through lecture, discussion, videos and hands-on participation:
Laser Physics and identify which lasers Dental Hygienists can use
How to use the laser on your patients and feel comfortable with settings
The different soft-tissue procedures for both Dentists and Hygienists
How to discuss, with your patients, value & benefits of using laser
Scope of practice for laser usage
Demonstrate clinical proficiency using diode lasers
Laser equipment sponsored by Biolase.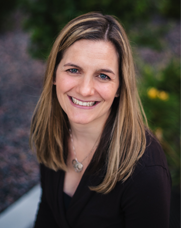 Joy Raskie, RDH
Joy has been a full time RDH for 14 years. She has obtained a Fellowship and 2 Associate Fellowship Certifications through the World Clinical Laser Institute. Joy is a member of the Academy of Laser Dentistry where she obtained her Advanced Proficiency I&II as well as Standard Proficiency in dental lasers. She lectures, conducts laser training courses and does in-office laser consulting.
Katie Stager, RDH
Katie has been in dentistry 14 years; is head of the Hygiene Department for 3 offices; manages 9 hygienists and still practices patient care 2 days as a RDH. Katie has been using lasers for over 9 years and holds an Associate Fellowship from the World Clinical Laser Institute. She is responsible for training many RDH's in regards to standard of care and incorporating lasers into their practice. Katie specializes in developing more productive hygiene departments and is an expert in coding, production and verbal skills.
Commercial support sponsored by Biolase and Cloud Dentistry.
Advanced Dental Hygiene is designated as an Approved PACE Program Provider by the Academy of General Dentistry. The formal continuing education programs of this program provider are accepted by AGD for Fellowship, Mastership, and membership maintenance credit. Approval does not imply acceptance by the state or provincial board of dentistry or AGD endorsement. The current term of approval extends from 1/1/2018 to 12/31/2019. Provider ID# 381332