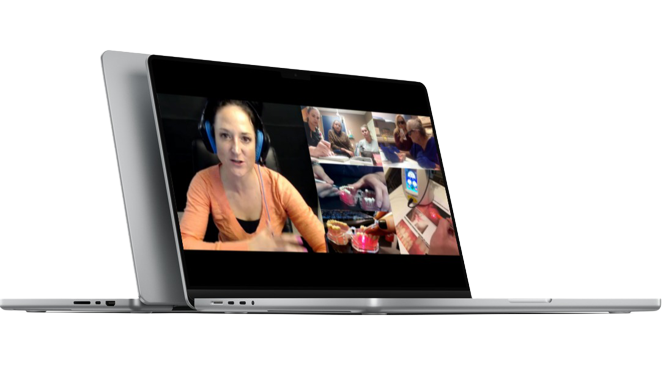 (Psst! Need a laser? We can get you one to borrow.)
Start Today With Unmatched Bonuses!
12 CE: 9 CE On-demand Lecture/Live In-person 3-hour Hands-on
The courses below are a combination of both online (lecture) and live, in-person (hands-on training and testing).
We also provide [extra] diode-lasers at the events below.
Minneapolis, MN: Diode Laser Training and Certification
Omaha, NE: Diode Laser Training and Certification
FRI DATES: APR 26, SEP 27
Chicago (Schaumburg), IL: Diode Laser Training and Certification
Overland Park, KS: Diode Laser Training and Certification
Iowa State Board Laser Rules
No Ruling
RDH can use laser but not initiate the tip. Stay within scope of practice
Email: "The Board does not currently have rules on laser usage or gingival curettage.   The usage would need to fall in the scope of practice and follow the general rules for a hygienist.   If there would be a complaint submitted, the Board would evaluate based on the prevailing standard of care."
State: "153.15 Dental hygienists — scope of term. A licensed dental hygienist may perform those services which are educational, therapeutic, and preventive in nature which attain or maintain optimal oral health as determined by the board and may include but are not necessarily limited to complete oral prophylaxis, application of preventive agents to oral structures, exposure and processing of radiographs, administration of medicaments prescribed by a licensed dentist, obtaining and preparing nonsurgical, clinical and oral diagnostic tests for interpretation by the dentist, and preparation of preliminary written records of oral conditions for interpretation by the dentist. Such services, except educational services, shall be performed under supervision of a licensed dentist and in a dental office, a public or private school, public health agencies, hospitals, and the armed forces, but nothing herein shall be construed to authorize a dental hygienist to practice dentistry. Educational services shall be limited to assessing the need for, planning, implementing, and evaluating oral health education programs for individual patients and community groups; and conducting workshops and in-service training sessions on dental health for nurses, school personnel, institutional staff, community groups, and other agencies providing consultation and technical assistance for promotional, preventive, and educational services.  [C24, 27, 31, 35, 39, §2571; C46, 50, 54, 58, 62, 66, §153.7; C71, 73, 75, 77, 79, 81, §153.15] 2007 Acts, ch 10, §134; 2017 Acts, ch 41, §1
Here's What Other People are Saying
Cancellation Policy
No refunds on Online Course once started.