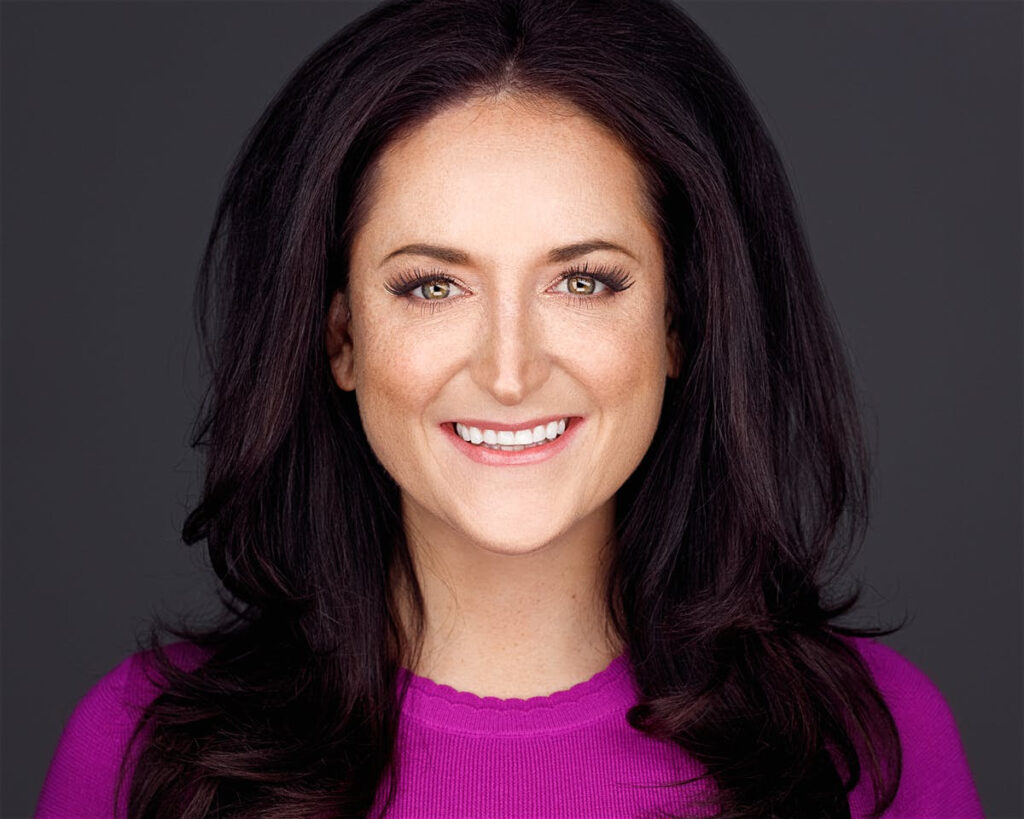 Joy has been practicing as a Registered Dental Hygienist since 2003. For over 12 years, Joy was head of the Dental Hygiene/Periodontal program, where she successfully implemented lasers into the hygiene program. Her passion for lasers has led her to obtain a fellowship, associate fellowship and an advanced proficiency in laser dentistry. Joy is the Director of Education and CEO at Advanced Dental Hygiene, a company that specializes in hands-on dental laser education. Joy is a world-renowned lecturer, conducts live and online laser training courses and does in-office laser consulting. Joy is deeply passionate about teaching and her goal is to boost excitement and confidence in using and incorporating dental lasers into daily practice. Her goal is to help everyone feel confident and ready to succeed after leaving her courses.
Joy is married with a beautiful daughter and two Akita pups. She enjoys spending time with family, traveling, reading, cycling, swimming and practicing yoga in her spare time.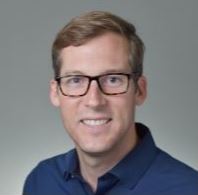 Dr. John Drisdale is a general dentist who works in private practice 20 miles South of Austin in San Marcos, Texas. He graduated from the University of Pittsburgh School of Dental Medicine. Dr. Drisdale has an advanced laser certification and actively uses the diode and Erbium YAG laser daily. He is a published author for his TMJ research in the "International Journal of Dentistry". Dr. Drisdale holds a permit for and practices sedation dentistry. He is very active in continuing education and averages over 120 CE hours per year. Dr. Drisdale is actively training with The Peter Dawson Academy and is giving a lecture to a group of dentists on Removable Partial Dentures later this year. He is a member of the Seattle Study Club and TAGD Master Track. Dr. Drisdale is a member of ADA (American Dental Association), AGD (Academy of General Dentistry), and the Delta Sigma Delta Alumni (national dental fraternity).
Dr. Drisdale is married to his beautiful wife Monica and has a rescued Boston Terrier named Waffles. He loves traveling to the beach, grilling and smoking BBQ, and going out on his boat on Lake Travis (Austin, Texas).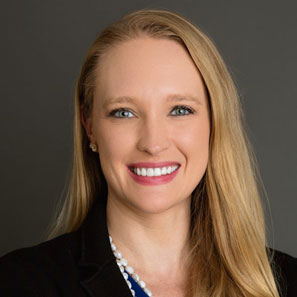 Janessa Bock, RDH, AAS, AS
Janessa is a Registered Dental Hygienist and works full time in private practice in Katy, Texas. She graduated from Amarillo College with an Associate of Science degree in Dental Hygiene, as well as Cottey College with an Associate of Science degree in Biology. Janessa has been trained in multiple lasers and has been using them in private practice since 2007. Janessa has a passion for her profession, which is displayed by her enthusiasm to learn and grow as a hygienist in the field.
Janessa has been a member of the ADHA since 2007. She has served in various leadership positions with her local and state component since moving to the Houston area in 2009 from Colorado. Janessa is a past president of the Greater Houston Dental Hygienists Association, which grew to over 300 members when she was president. Janessa has served as TDHA Legislative Director for the past two years. Janessa is currently serving as TDHA President- Elect.
Janessa enjoys spending time with her husband and two young daughters.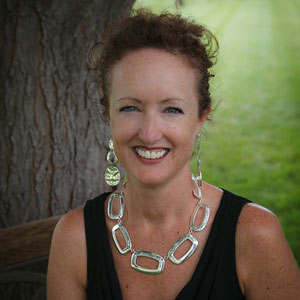 Heather has been in dentistry over 20 years and using lasers daily for the past 10 years. She currently is a full-time dental hygienist in Lakewood, Colorado. Heather joined the Academy of Laser Dentistry (ALD) in 2009 where she obtained her Standard Proficiency in Dental Lasers. In 2015 she achieved one of the highest degrees in laser dentistry, an Advanced Proficiency in the Diode Laser. Heather currently sits on the Board of Directors as the Auxiliary Chair for the ALD and has been on the hygiene discussion panel for the past 5 years.  Since the introduction of the laser into daily patient care, she has noticed less need to repeat periodontal therapy. Not only does Heather specialize in treating periodontal disease with the laser but she also has taught courses and specializes in implant care utilizing the diode laser to treat Peri-implant mucositis. Heather has extensive training with Fortune Management and Hygiene Mastery. She is a member of the American Dental Hygienist Association (ADHA) and an auxiliary member of the International Congress of Oral Implantologists (ICOI). Heather's passion lies in taking the very best care of her patients through constant and never-ending improvement. She tries to accomplish this by bringing the most up-to-date technology and knowledge to her patients every day.
Heather enjoys spending time with her son, skiing, running, traveling, and some martial arts. She is also currently relearning how to play her flute.
Andrea Tresner, RDH, BSDH, CDA
Andrea has been in the dental field for 18 years and using lasers for the past 5 years. She has worked in all facets of dentistry from Public Health to Corporate to Private practice and now currently teaches dental hygiene full time in Kansas City, MO. While in private practice, Andrea incorporated lasers into her periodontal program and was very impressed with the positive results she saw firsthand. Andrea holds multiple laser certifications for the diode laser and has spent over 200 hours studying and researching dental lasers.  Andrea started her dental career as a dental assistant and then taught in a dental assisting school. Since becoming a laser hygienist, she has studied and mentored under a couple different laser dentists being able to see the differences of scalpel use and laser use. Andrea is an instructor for Advanced Dental Hygiene. She has a true passion for teaching and makes sure everyone leaving her courses feels comfortable and confident to incorporate lasers into their everyday practice.
In her spare time Andrea likes to travel, and hike. She especially likes to hike in the Southwest. Her bucket list includes hiking in every state in the US with her husband. She also enjoys traveling abroad and participating in Dental Mission Trips.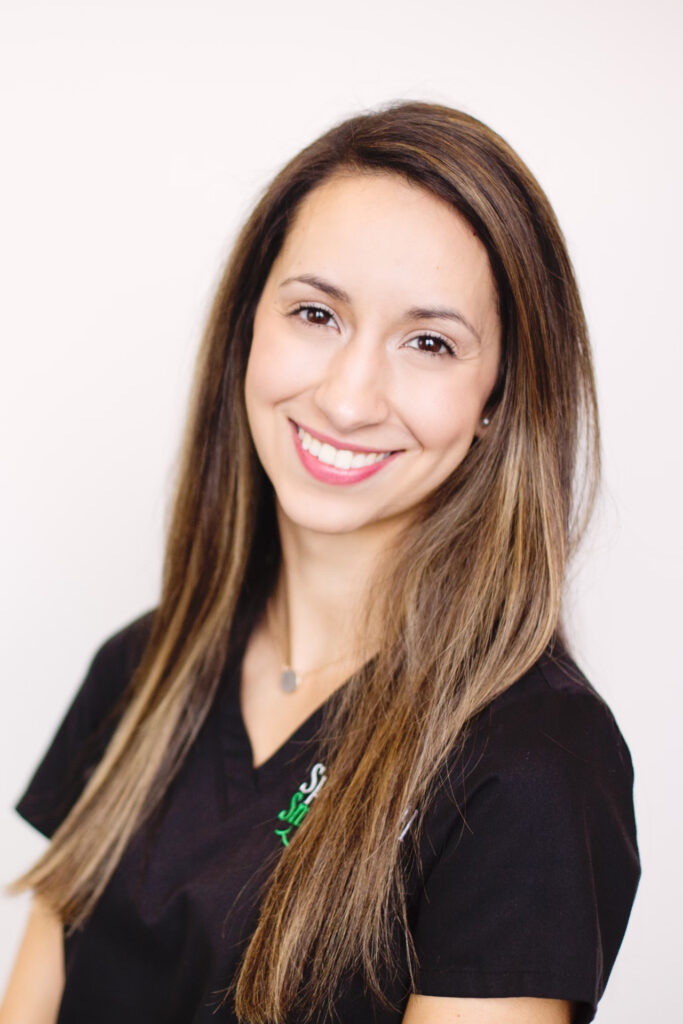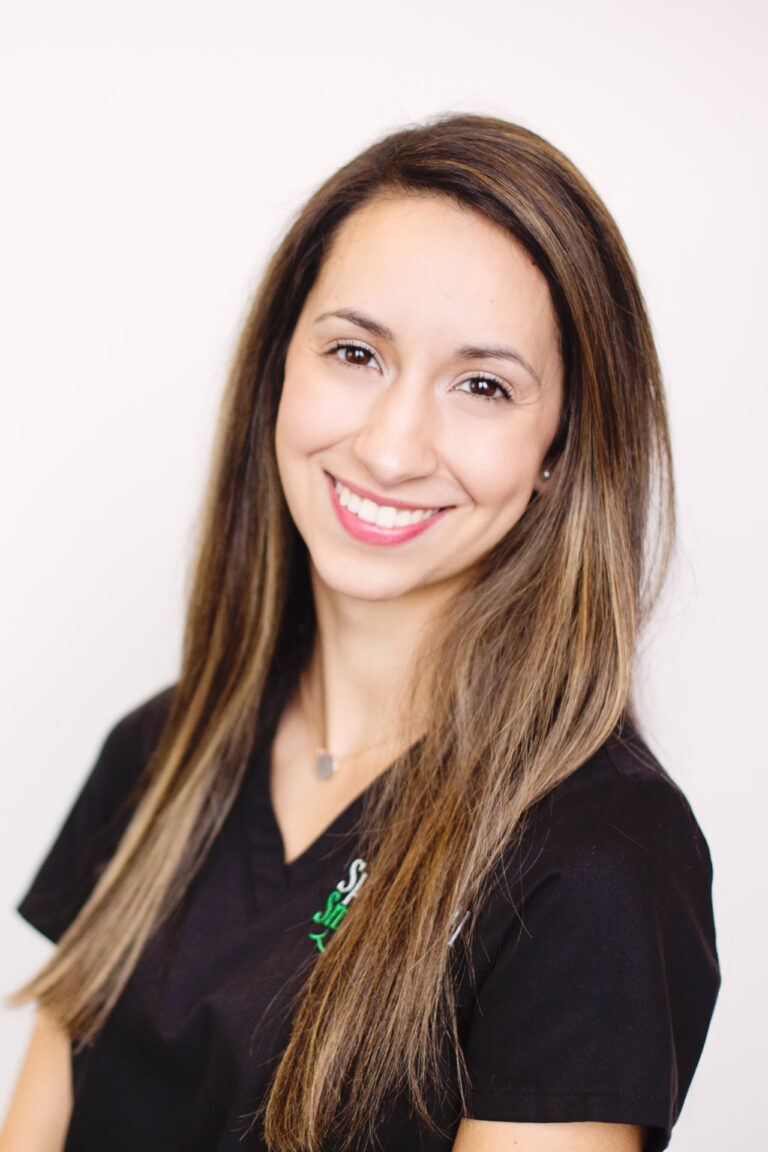 Alejandra Bougrat RDH, BSDH
Alejandra graduated with honors from Western Kentucky University with a Bachelor's Degree in Dental Hygiene. She is a full time dental hygienist and hygiene team lead for a busy practice consisting of over 7 hygienists in Spring Hill, TN. She strives to connect with her patients by finding ways to make them feel comfortable and anxiety-free.
Alejandra is laser certified through Advanced Dental Hygiene. She brought laser into her office by first incorporating laser therapy into SRP appointments. After seeing phenomenal results, she worked with her employers to buy more lasers and is now implementing laser therapy into perio maintenance visits as well as bite appliance seats, sleep consults and ortho appointments by helping patients reduce pain and inflammation with PBM laser therapy. Alejandra became very excited upon utilizing and seeing the results and benefits of the diode laser. She enjoys sharing that experience with other dental professionals and is actively increasing her knowledge on diode lasers.
In her free time, she enjoys spending time with her family, traveling, trying new foods, golfing, and getting involved in the community.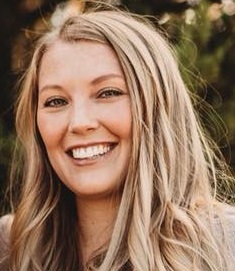 Amanda is a full time clinical hygienist in Sherman, Texas. She holds an Associates of Applied Science Dental Hygiene degree as well as a Standard Proficiency in the Diode Laser. Amanda has been in the dentistry field for 8 years and prides herself on staying up to date on the ever-changing standard of care for her patients.
In her free time, she enjoys spending time with her husband and their son and visiting her parents farm.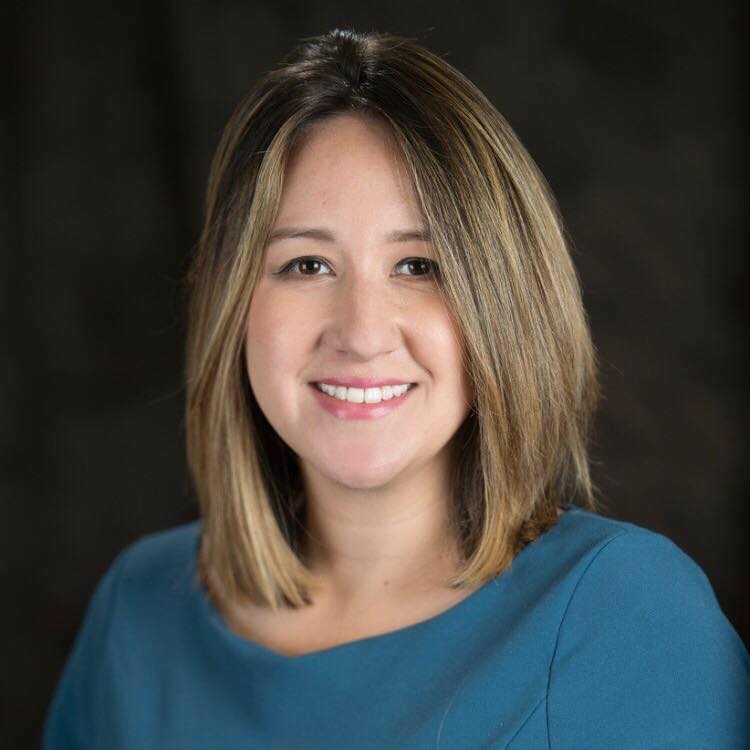 Amber is the Clinical Director of Dental Services at TOMAGWA HealthCare Ministries, a non-profit medical and dental clinic. She is also an adjunct assistant professor at The University of Texas School of Dentistry at Houston and a national teledentistry speaker. Amber has five years experience in dental education, including being the former Senior Dental Hygiene Clinic Coordinator at The University of Texas School of Dentistry at Houston.
In her free time, Amber enjoys crafting and spending time with her husband and two teenage boys.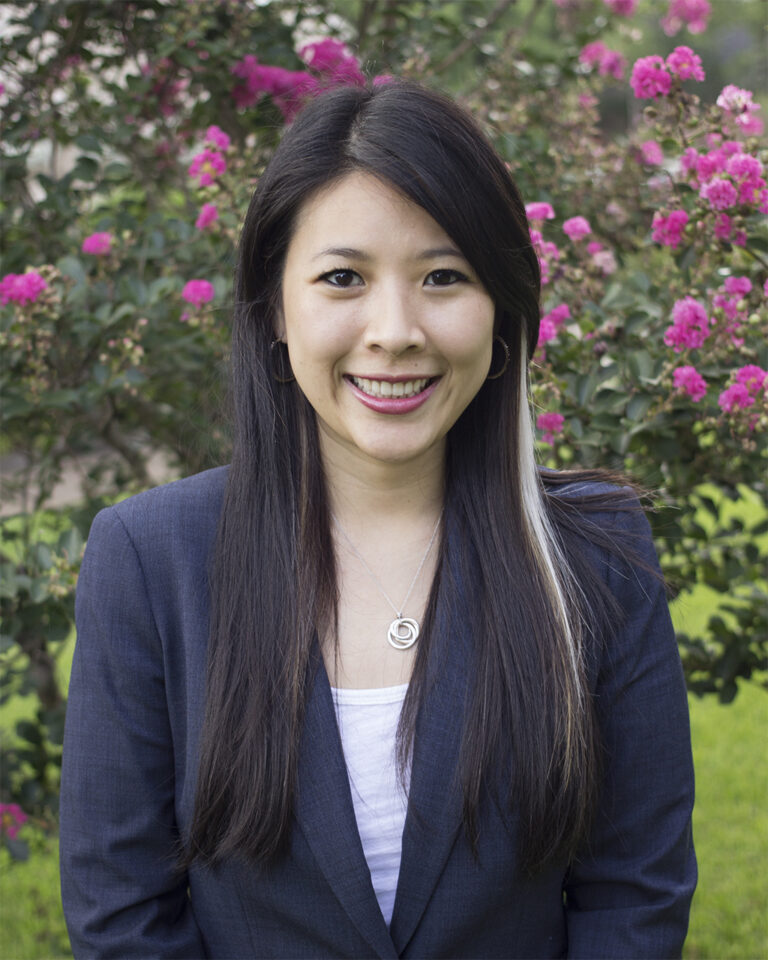 An Chih (Angela) Do, RDH. MEd
Angela is a Registered Dental Hygienist and Clinical Operations Manager at a private pediatric practice in Houston, Texas. She graduated from the University of Texas School of Dentistry at Houston with a Bachelor of Science in Dental Hygiene in 2015. She obtained her Master of Education in Curriculum and Instruction for Health Science Educators from the University of Houston 2019. She also holds a Standard Proficiency in Diode Laser and volunteers her skills at TOMAGWA Healthcare Ministries, a non-profit medical and dental clinic.
Angela is an aspiring speaker and has held leadership roles on the local, state, and national level of ADHA. She is currently serving as a Greater Houston's Texas Trustee and President-Elect.
In her spare time, she enjoys spending time with her toddler, husband, and pomeranian shadow.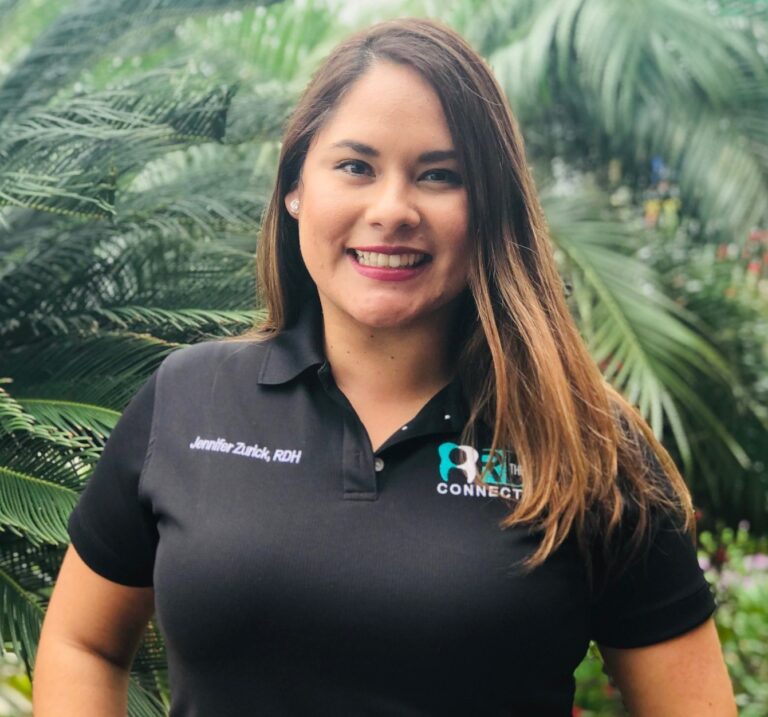 Jennifer Zurick has been practicing as a full time clinical hygienist for the past 10 years. She is a proud EL Pasoan and is currently working full time in South Texas. Jennifer received her Laser Therapy certification in May 2020 and also attended a Perio Master Course through The Ultimate Perio Symposium. Jennifer has had the opportunity to treat patients in the corporate and private practice setting. She is currently in a new practice in South Texas that had a laser but was not utilizing the laser in hygiene. Within 1 year, Jennifer implemented an extremely successful periodontal program that incorporates laser therapy with all periodontal procedures. She has tripled the hygiene production in her office and the office has since hired two more hygienists because of the success of Jennifer's periodontal therapy program. She takes pride in providing excellent patient care and implementing alternative treatments options to help patients achieve optimum oral health. Jennifer is a proud member of the ADHA, TDHA, Corpus Christi Dental Hygiene Association and is a clinical liaison for The RDH Connection.
When Jennifer isn't busy changing the world one tooth at time, she is busy teaching her two sons how to farm and raise chickens in South Texas along with her husband of 11 years.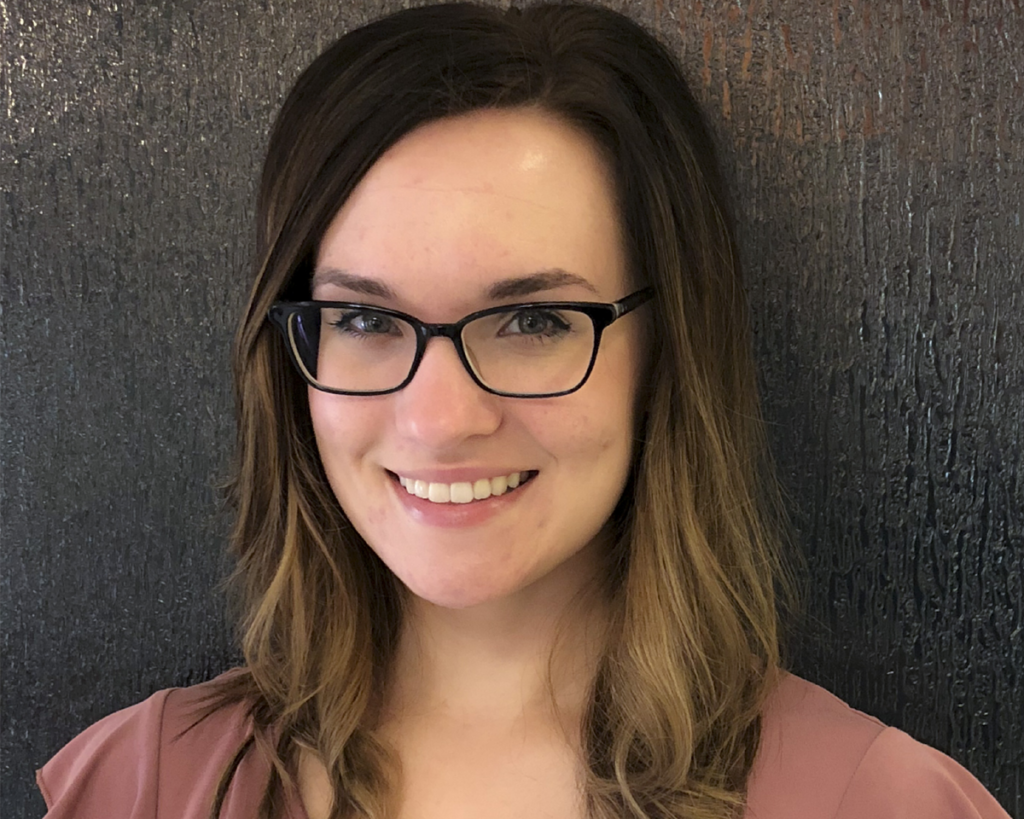 Ally works in Dallas, Texas as a full-time clinical hygienist. Always passionate for helping others, she obtained her Dental Hygiene Degree in 2014. From her first day as a Registered Dental Hygienist, she sought new ways to improve the health and lives of her peers. Ally worked with operations such as Dentistry from the Heart and Texas Mission of Mercy, all with the intent to give back to local communities. Ally holds a Standard Proficiency in Dental lasers; she is a member of the American Dental Hygiene Association and the Texas Dental Hygienist Association.
In her free time, Ally hikes around Texas and spoils her Australian Shepherd, Jax, with frequent trips to local lakes.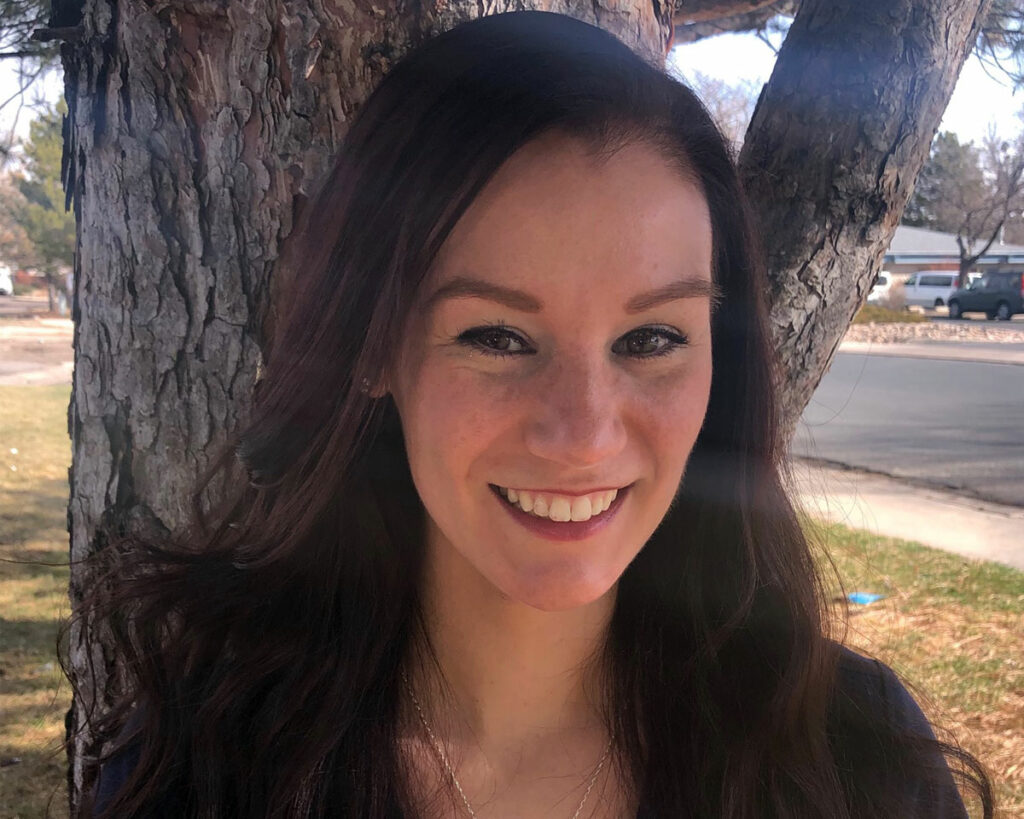 Cassandra is a full time clinical hygienist in Aurora, Colorado with a focus on high-anxiety patients and sedation dentistry. She started her career in corporate dentistry and then five years ago moved on to private practice, where she received extensive training in patient communication and treatment planning skills, at which point she took her first step into laser dentistry with a training class on the diode and WaterLase. Encouraged by the positive results witnessed in clinical practice both on the hygiene and doctor's side, Cassandra became an advocate for laser use. Most recently, she instructed a dentist friend of hers on the benefits of gingival troughing instead of cord packing for crown preps and while visiting Montana she showed a laser dentist how to use his Biolase to treat cold sores and aphthous ulcers! Cassandra has a love for learning and teaching others. Her senior year of hygiene school she was selected to be the tutor for the entire Hygiene Program, graduating with a Presidential Leadership Award and Colgate Professionalism Award. Cassandra has helped her entire office with implementing lasers on all levels and instructs all new hygienists on how to get optimum results using the laser in perio. She instructs laser courses nationwide and specializes in working with the entire team/office incorporating lasers.
In her free time Cassandra enjoys watercolor painting, cooking, visiting her family in Montana, and dreaming about Colorado implementing a dental therapist level provider so she can implement the use of hard tissue lasers as well!