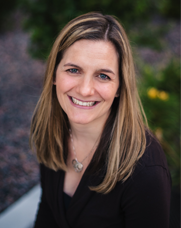 We all know the advantageous and uses of laser technology in the dentist industry. Following which there is a new advanced diode laser in the market known as a Sirona dental laser. These Sirona diode lasers are more compact and thus provide optimum performance in this field. Many of the online courses are also available that teaches us about How to use Sirona diode laser. They are extremely helpful in offering the right knowledge to the professionals and make them industry-ready.
Specification and How to use Sirona diode laser- Know the basics
The weight of a Sirona diode laser is nearly 450 grams. Their dimensions are about 79 mmx54 mmx190 mm. They are just slightly larger than any of your TV or AC remote controls. This compactness is also one of the major advantages of this laser and can be easily transferred from one place to another without any problems.
They use the wavelength of 970 nm +/- 10 nm, and their power usage is nearly 0.5 watts to 7 watts. Their prime motive is to remove the granular tissue, ulcer debridement and also in sterilization and pulpotomies.
The various contact surgical procedures that are done by Sirona laser are gingivectomy, frenectomy, implant covering, lesion removal and many more. They are used in the treatment related to herpes lesions, aphthous ulcers, and tooth desensitization cases.
The advantages of using such diodes are they perform the precise cutting of our soft tissues. They give a slight effect on the surrounding tissues. They have excellent coagulation and also hemostasis thus maintain a clear view in the operative field and low scarification. They are also equipped with the advantages of improved germ reduction and less postoperative pain.
There are many of the online courses available in the market that will guide you with the proper procedure about the usage of Sirona diode laser. One of the most experienced in this field is advanced dental hygiene, you can visit a reliable and reputed dental service provider. In case of any doubts or suggestions, please feel free to reach us below the comment section.