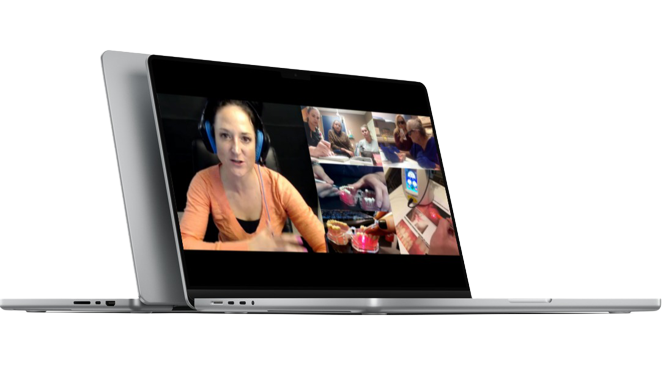 (Psst! Need a laser? We can get you one to borrow.)
Start Today With Unmatched Bonuses!
12 CE: 9 CE On-demand Lecture/Live In-person 3-hour Hands-on
Scottsdale, AZ: Diode Laser Training and Certification
Arizona State Board Laser Rules
Closed Subgingival Curettage
RDH can use laser. Both our live and online 12CE courses are accepted in AZ. You need a hands-on component. Our company is AGD PACE approved meaning it is accepted. DDS need to have the same training as the hygienist.

Email: "Listed below are the requirements for a dentist and dental hygienist to use a laser.

ARTICLE 1. DEFINITIONS

"Emerging scientific technology" means any technology used in the treatment of oral disease that is not currently generally accepted or taught in a recognized dental or dental hygiene school and use of the technology poses material risks.

ARTICLE 6. DENTAL HYGIENISTS

R4-11-601. Duties and Qualifications(H)

To qualify to use emerging scientific technology as authorized by A.R.S. § 32-1281(D)(2), a dental hygienist shall successfully complete a course of study that meets the following criteria: 1. Is a course offered by a recognized dental school as defined in A.R.S. § 32-1201(17), a recognized dental hygiene school as defined in A.R.S. § 32-1201(16), or sponsored by a national or state dental or dental hygiene association or government agency;

Includes didactic instruction with a written examination; 
Includes hands-on clinical instruction; and 4. Is technology that is scientifically based and supported by studies published in peer reviewed dental journals.  

ARTICLE 4 LICENSING AND REGULATION OF DENTAL HYGIENISTS § 32-1281

Use emerging scientific technology and prescribe the necessary training, experience and supervision to operate newly developed scientific technology. A dentist who supervises a dental hygienist whose duties include the use of emerging scientific technology must have training on the use of the emerging technology that is equal to or greater than the training the dental hygienist is required to obtain"

Arizona also requires laser registration forms to be filled out and paid a fee per laser per year.

https://azdhs.gov/licensing/radiation-regulatory/index.php#nir-forms
Here's What Other People are Saying
Cancellation Policy
No refunds on Online Course once started.