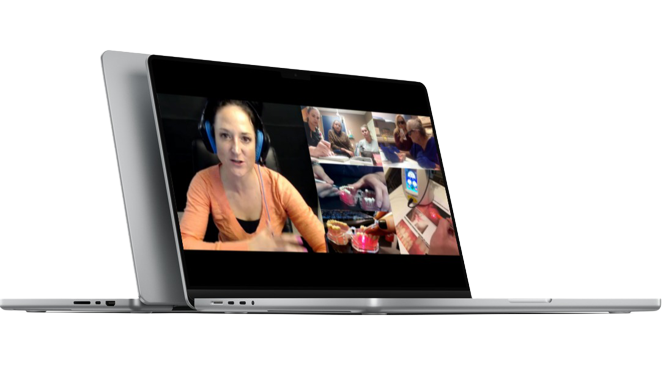 (Psst! Need a laser? We can get you one to borrow.)
Start Today With Unmatched Bonuses!
California State Board Laser Rules
Gingival curettage
RDH can use lasers but they need appropriate training to feel comfortable using a laser, including a hands-on portion. This course meets those requirements. Please make sure you feel comfortable using a laser before performing laser treatment on a patient. Keep your attendance verification form for your records, do not send to board. ADH's online and live courses are accepted for laser certification in California.
Email:
"Please read the following from our laws pertaining the use of materials and devices including lasers for dental hygienists:
A registered dental hygienist may use any material or device approved for use in the performance of a service or procedure within his or her scope of practice under the appropriate level of supervision, if he or she has the appropriate education and training required to use the material or device.
(Added by Stats. 2008, Ch. 31, Sec. 47. Effective January 1, 2009. Operative July 1, 2009, by Sec. 55 of Ch. 31.)
We are a state that has soft tissue curettage as part of a dental hygienists' scope of practice.  
The Certification of Completion provided by the CE provider must be maintained by the licensee in case of a CE audit.  The licensee does not need to submit their proof of completion to the Board unless it is requested as a result of an audit.
We currently have no specific law pertaining to the use of lasers other than what is stated in our law above.  In practice, yes, the course and training should have a hands-on portion so that the participants get acclimated to using a laser live.  It's not required in the law, but the licensee uses the training and education about lasers to determine whether they are competent in their use within the scope of practice.  If the licensee has any doubt or reservation about using this device on patients, they shouldn't use it as a precaution and in the interest of consumer protection."
Here's What Other People are Saying
Cancellation Policy
No refunds on Online Course once started.