People who are looking for a rewarding career that enables them to help others then their expectations will be met by pursuing a career as a dental hygienist. In the field of dentistry, dental hygienists can give advice on the maintenance of daily oral hygiene.   They also educate the patients about the proper dental hygiene practices. At Advanced Dental Hygiene the curriculum of dental hygienist course is designed in a way that offers hands-on, comprehensive soft-tissue laser certification with emphasis on diode laser-assisted periodontal therapies and dental hygiene protocols.
The role of a dental hygienist involves working with both patients as well as providing assistance to the dentists. The daily work includes preparing of diagnostics tests for the dentist, updating the chart of a patient's oral health history, applying local anesthesia to the patients and cleaning their teeth as well. This course offers extensive knowledge in oral hygiene and stands out the best career option for the ones who love the job role of hygienists.  With this job role, the hygienists are also able to educate patients about how to maintain their oral health.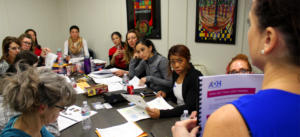 Apart from hygienists course, if anyone is interested in the incorporation of lasers in dental treatment then pursuing with dental laser CE courses from Advanced Dental Hygiene. This informative course is designed in a way that will cover all dental lasers that are trending the market and what procedures dentists or hygienists can perform. Other than this, the course also put emphasize on soft-tissue diode laser procedures, codes, typical fees and types of diode lasers.  The professionals over here provide an interactive learning experience and help to develop confidence in the aspirants.
A career as a dental professional can be exciting and promising. In the field of dentistry, the career as dental hygienist provides a basic experience and training for advancement. A proper dental health care team is incomplete without hygienists.  With proper practice and experience, you can establish yourself as an icon in this field.  Nowadays people are more concerned and careful about the dental health. Choosing a career as a dental hygienist can be beneficial with full of opportunities.