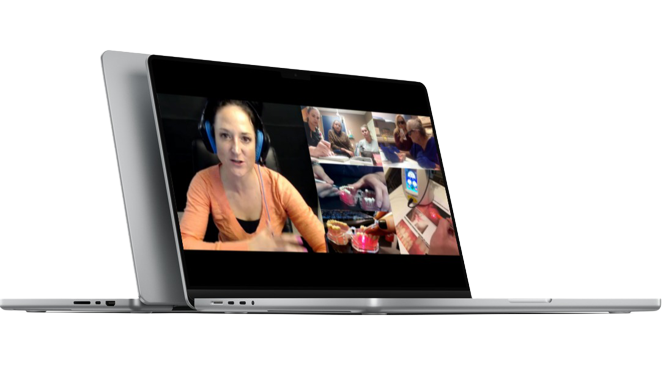 (Psst! Need a laser? We can get you one to borrow.)
Start Today With Unmatched Bonuses!
12 CE: 9 CE On-demand Lecture/Live In-person 3-hour Hands-on
Denver, CO: Diode Laser Training and Certification
Colorado State Board Laser Rules
Gingival curettage
RDH and DDS can use laser but need at least an 8-hour course including a hands-on component. Need training on the device you will use in practice. Our company is AGD PACE approved and this course meets the below requirements.
Email:
" Thank you for reaching out to the Colorado Dental Board regarding this matter. Please read the Board rule below for an answer to your inquiry.
Rule XXIV. Use of Lasers
(Adopted January 22, 2015, Effective March 30, 2015; Amended April 30, 2015, Effective June 30, 2015; Amended April 28, 2016, Effective June 30, 2016; Amended May 3, 2018, Effective July 3, 2018.)
A. The requirements in this rule do not apply to use of non-adjustable laser units for purposes of diagnosis and curing.
B. Only a dentist may use a laser capable of the removal of hard and soft tissue in the treatment of a dental patient.
C. Laser use by a dental hygienist can only be performed under the indirect or direct supervision of a dentist and must be within the dental hygiene scope of practice.
D. A licensee who is a laser user or supervises a laser user must first successfully complete training that covers a minimum of eight (8) hours of laser physics, safety, and appropriate use, to include a hands on component, prior to utilizing the laser.
Training must be obtained through a course provided or recognized by any of the following organizations (or a successor organization):
a. A Commission on Dental Accreditation (CODA) accredited institution;
b. The American Dental Association (ADA) Continuing Education Recognition Program (CERP);
c. The Academy of General Dentistry (AGD) Program Approval for Continuing Education (PACE); or
d. The American Medical Association (AMA).
A licensee utilizing a laser, other than what is described in section A of this rule, must maintain evidence of training as required in section D(1) of this rule. Upon request of the Board, the licensee must submit evidence of such training.
A licensee must also complete live and interactive training that addresses operation of the specific laser(s) utilized in the practice.

E. All lasers must be used in accordance with accepted safety guidelines.

F. When utilizing a laser pursuant to this rule, at a minimum, the following must be documented in the patient's record:
Type of laser, including wavelength;
Settings used (pulse or continuous wave, power setting);
Size of fiber, tip, or aperture of tip; and
Procedure performed with details to include hard and/or soft tissue removal.
Here's What Other People are Saying
Cancellation Policy
No refunds on Online Course once started.