Building a career in the health industry is not that easy as it sounds to be. There are various hygienist courses available in the United States that helps to develop your career and to learn how to perform dental procedures. With the certification, comes a lot of responsibilities that hygienists need to carry out. Advanced Dental Hygiene is one such organization offering very informational dental hygienist course, thus giving the aspirants a chance to upgrade themselves about the latest or trending techniques in dentistry. The professionals over here help the aspirants to understand dental laser history & physics, current research and science, Laser Safety & Precautions, and treatment identification.
Benefits of being a dental hygienist
The field of dental hygiene witnessed a rapid growth and is expected to be in high demand in the coming years as because people will always be in need to keep their teeth cleaned.
In recent times, hygienists are really in great demand so they can earn a relatively good salary.
Dental hygienist have the flexibility of working full-or part-time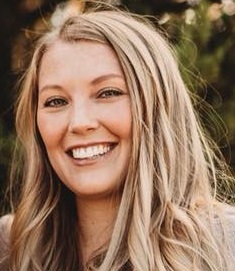 Dentistry offers opportunities in abundance for medical aspirants. Hygienists play an integral role in every dentist's clinic.  They are responsible for carrying out various dental treatment procedures starting from teeth cleaning to taking x-rays and helping patients to live comfortably post-treatment.
With the inception of the laser in dentistry, it has reduced the pain in the mouth and fear in the minds of patients around the globe. Medical professionals strive hard to provide their patients with less painful experience. Nowadays, Laser Dentistry Can Give the Patient:
Faster healing
Less painful experience
Elimination of anesthesia
Less invasive and gentler techniques
Improved disinfection rates for chemical cleanings
Using laser in dental treatment can give a pleasant experience with less aftercare problem. Through laser dentistry courses dentists can upgrade themselves about the latest techniques & technology and provide the patients with comfortable experience as it is absolutely safe free from bacterial infection. However, this course even helps dental professionals on the implementation of lasers in their practice. Pursuing laser dentistry or hygienist course is beneficial for career establishment in the field of dentistry.