Applications of the Diode Laser in Dentistry
This is a 2CEU Online Webinar Course
AGD Subject Code: 135
This is a course for the novice laser user to the more experienced laser user. Learn how all clinicians from doctors and hygienists to dental assistants are utilizing exciting NEW trends in laser therapy.
Discover how doctors are achieving more desirable results utilizing dual-wavelength and super-pulsed technology for superior cutting power.
Take your hygiene program to the next level and learn how hygienists are easily integrating lasers into everyday hygiene/prophylaxis workflow, as well as how lasers can help skyrocket profitability in the hygiene department. Get answers to common questions like: Is it recommended to perform laser therapy in the beginning of the hygiene visit or after hygiene therapy is complete? What is the difference between lasers, antibiotics, pre-procedural rinses and SRP. What is initiated tip vs uninitiated tip.
Discover new procedures that allow all clinicians to biostimulate tissue, reduce pain and inflammation, and accelerate healing with lasers.
Leave this course with a detailed plan on how to easily bring lasers into your practice, where to start, and how to easily add lasers to any hygiene or doctor schedule. For the experienced laser user, leave this course with a plan on how to elevate your current laser therapy plan and how to incorporate advanced laser modalities into your daily hygiene workflow.
Gain an understanding of NEW trends with lasers
Acquire the knowledge on how doctors are utilizing super-pulsing and dual-wavelength technology for superior cutting power for many common everyday dental procedures
Discover how dental hygienists are integrating lasers into the hygiene workflow as well as increasing profitability with lasers in the hygiene department
Master tips to effectively implement laser into daily hygiene practice
Discover new procedures that allow assistants, doctors and hygienists to biostimulate tissue, reduce pain, reduce inflammation and accelerate healing with lasers
FEB 8, 2022
4:30pm PST | 530pm MST | 630 CST | 730pm EST
Sponsored by


Registration Now CLOSED
TUE, FEB 8 at 3pm MST.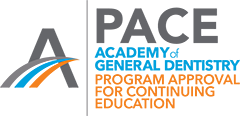 Advanced Dental Hygiene is designated as an Approved PACE Program Provider by the Academy of General Dentistry. The formal continuing education programs of this program provider are accepted by AGD for Fellowship, Mastership, and membership maintenance credit. Approval does not imply acceptance by the state or provincial board of dentistry or AGD endorsement. The current term of approval extends from 1/1/2020 to 12/31/2023. Provider ID# 381332