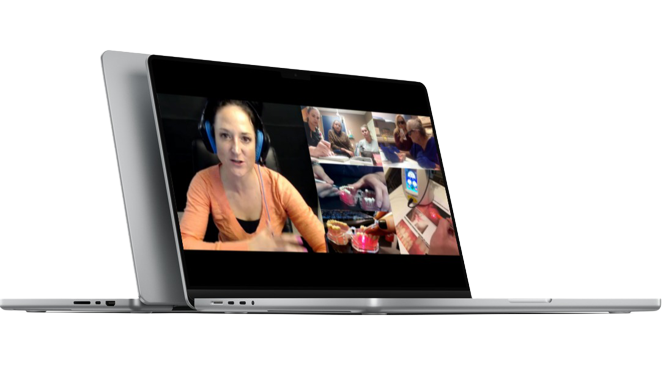 (Psst! Need a laser? We can get you one to borrow.)
Start Today With Unmatched Bonuses!
12 CE: 9 CE On-demand Lecture/Live In-person 3-hour Hands-on
Memphis, TN: Diode Laser Training and Certification
Kentucky State Board Laser Rules
Yes curettage – as long as you take our course and apply for the laser debridement license you can initiate your tip in KY
Email: "No laser Bleaching Allowed"
RDH can use lasers. RDH need a 12-hour course. Need to first complete an intro course that is at least 2.5 hours in length. RDH need to have specific hands-on training on their specific device means you must use your laser for the hands-on component. The certificate of completion will have your laser wavelength on it.
Advanced Dental Hygiene is an approved provider and all of our 12 hour courses are approved in KY. Need to send in certificates and apply for laser debridement license. If you register for our 12CE course-we give you the extra intro to laser courses for free-email us for these free courses.
The Kentucky Board of Dentistry requires a hygienist applying to be certified in laser debridement must show successful completion of a course that meets or exceeds the Academy of Laser Dentistry's Category II Standard Proficiency level Certification course as described in the Curriculum Guidelines and Standards for Dental Laser Education.
There are two pre-requisites to Standard Proficiency:
Having successfully completed a pre-requisite introductory course which is available online and is equal to or greater than 2.5 credit hours.
Owning or having access to a dental laser and using it within the scope of practice.
The Category II Standard Proficiency course, in brief includes a minimum of 12 hours of specific educational activity, which should include hands on training on the specific device the practitioner intends to use and a measured outcome learning verification exercise.
The course completion certificate issued by the course provider must include the type of laser/lasers and wavelengths on which the participant was trained.
Under 201 KAR 8:562 Section 14. Requirements for Performing Laser Debridement.
(1) an individual licensed as a dental hygienist in Kentucky and not subject to disciplinary action under KRS Chapter 313 who desires to perform laser debridement while under the direct supervision of a dentist licensed by the board shall:
(a) Submit a signed and completed Application for Laser Debridement Registration
(b) Pay the fee required by 201 KAR 8:520; and
(c) Submit documentation proving successful completion of a board-approved course in performing laser debridement. ADH KDB Approval #: KBD0150
(2) An individual authorized to practice under this provision shall receive a license from the board indicating registration to perform laser debridement.
A licensed dental hygienist shall not perform laser debridement if the licensee does not hold a registration to do so issued by the board.
Here's What Other People are Saying
Cancellation Policy
No refunds on Online Course once started.