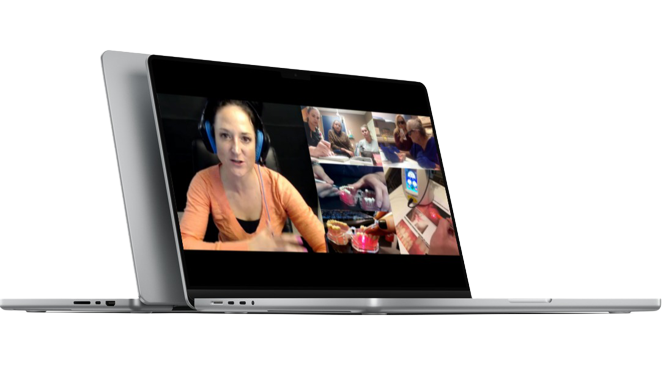 (Psst! Need a laser? We can get you one to borrow.)
Start Today With Unmatched Bonuses!
12 CE: 9 CE On-demand Lecture/Live In-person 3-hour Hands-on
The courses below are a combination of both online (lecture) and live, in-person (hands-on training and testing).
We also provide [extra] diode-lasers at the events below.
Novi, MI: Diode Laser Training and Certification
FRI DATES: APR 26, SEP 27
Chicago (Schaumburg), IL: Diode Laser Training and Certification
Michigan State Board Laser Rules
Gingival curettage
State: "Rule 1409. Soft tissue curettage shall be performed only by a registered dental hygienist if the procedure is assigned by a dentist to a registered dental hygienist under direct supervision."
Yes, RDH can use laser. Stay within scope of practice, be under direct supervision of a dentist, and needs to be assigned by the DDS.
Emailed – 5, 2005 Michigan Department of Community Health position statement. Practice of medicine within corporation and limited liability companies.
The use of lasers by health professionals constitutes a medical or dental practice and falls within the definition of the practice of medicine.
Since the use of lasers is considered the practice of medicine and the practice of medicine is a learned profession (Attorney General Opinion 6592), corporations and limited liability companies using lasers for medical or dental services may only incorporate or organize as professional service corporations (PCs) pursuant to Act 192, PA 1962. or as professional service limited liability companies (PLLCs) pursuant to Act 23, PA 1993Act 368, PA 1978.
Position Statement of the Michigan Department of Licensing and Regulatory Affairs 12/5/05
Lasers are recognized by the U.S. Food and Drug Administration (FDA) as medical devices. Their use constitutes a medical or dental practice, as further explained below.
Laser use falls within the definition of the practice of medicine in the Public Health Code because they are used for the "diagnosis, treatment, prevention, cure, or relieving of a human disease, ailment, defect, complaint, or other physical or mental condition by attendance, advice, device, diagnostic test, or other means…"
A thorough review of the laser literature, Public Health Code provisions and applicable FDA guidelines shows that dentists may also use FDA-approved lasers for patient care within the scope of their licensure.
The FDA has not approved the use of lasers for smoking cessation. While the FDA has granted investigational device exemptions for some lasers for use in smoking cessation, this is restricted to FDA-approved clinical trials.
A physician/dentist may delegate the use of laser equipment to a licensed or unlicensed individual if the delegated individual works under the physician/dentist's supervision. In this context, supervision, as defined by the Public Health Code, requires at least all of the following:
Acknowledgment by the physician/dentist that the delegated individual has the appropriate education, training or experience to properly use lasers.
Continuous availability of direct communication in person, or by radio, telephone or other telecommunication, between the physician/dentist and the delegated individual.
Regularly scheduled availability of the physician/dentist to consult, educate, and review the records and practice of the delegated individual in laser use.
Development by the physician/dentist of written procedures and protocols to guide the delegated individual's laser use.
Physician/dentists must adhere to these supervision requirements. As the delegated individual works under the authority of a license, the licensed physician/dentist is ultimately responsible for the outcome of the tasks and duties performed by the delegated individual.
Here's What Other People are Saying
Cancellation Policy
No refunds on Online Course once started.