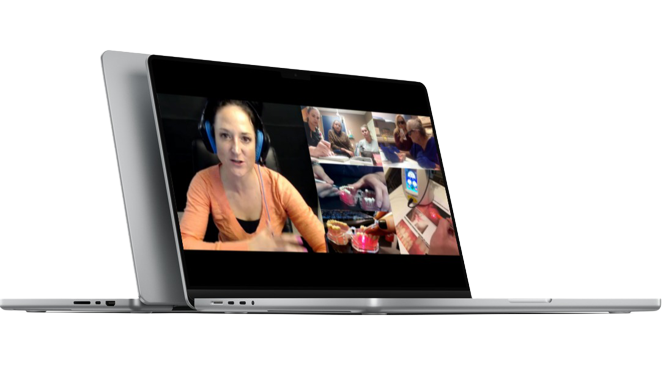 (Psst! Need a laser? We can get you one to borrow.)
Start Today With Unmatched Bonuses!
12 CE: 9 CE On-demand Lecture/Live In-person 3-hour Hands-on
Scottsdale, AZ: Diode Laser Training and Certification
Denver, CO: Diode Laser Training and Certification
New Mexico State Board Laser Rules
general super- gingival curettage
RDH can use lasers but needs at least a 6-hour course including hands-on simulation. Both RDH and DDS must hang attendance certificate in office where patients can see it. Online course with hands-on training meets these requirements.
There are misspelled words in the NM ruling on lasers so we left them misspelled here as well.
State: "16.5.29.12  THERAPEUTIC USE OF LASERS: The board does not issue permits for the use of lasers by hygienists in soft tissue curettage, sulcular debridement and tissue disinfection in periodontal therapy. Due to the rising utilization of lasers by dental hygienists, the committee and board sets forth the following requirements:

A New Mexico licensed dental hygienist may use laser devices that are approved by the U.S. food and drug administration under the indirect supervision of a New Mexico licensed dentist;
the hygienist must successfully complete an educational progaram on laser use that is a minimum of 6 hours and includes hand-on clinical simulation training; the course shall comply with current gudelines as outlined in 16.5.1.15 NMAC for continuing education;
 a certificate of successful course completion from the dental laser training entity shall be posted in a conspicuous location within the dental facility;
 all promotion or advertising of dental laser treatment shall comply with current requirements as outlined in Subsection B of 16.5.30.10.NMAC, identifying the "supervising dentist" as responsible for the provision of or the supervision of the laser procedure;
 dental laser treatment shall not be designated to a dental assistant. [16.5.29.12 NMAC – N, 01/04/14]
Email: " In reference to the scope of practice for dental hygiene  and gingival curettage please refer to 61-5A-4.B specifically to section B(2)…which says:
 
As used in the Dental Health Care Act, "the practice of dental hygiene" means the application of the science of the prevention and treatment of oral disease through the provision of educational, assessment, preventive, clinical and other therapeutic services under the general supervision of a dentist. A dental hygienist in a collaborative practice may perform the procedures listed in this section without general supervision while the hygienist is in a cooperative working relationship with a consulting dentist, pursuant to rules promulgated by the board and the committee. "The practice of dental hygiene" includes:
(1) prophylaxis, which is the removal of plaque, calculus and stains from the tooth structures as a means to control local irritational factors;
(2)  removing diseased crevicular tissue and related nonsurgical periodontal procedures;(
3)  except in cases where a tooth exhibits cavitation of the enamel surface, assessing without a dentist's evaluation whether the application of pit and fissure sealants is indicated;
(4) except in cases where a tooth exhibits cavitation of the enamel surface, applying pit and fissure sealants without mechanical alteration of the tooth;
(5)  applying fluorides and other topical therapeutic and preventive agents;
(6)  exposing and assessing oral radiographs for abnormalities;
(7)  screening to identify indications of oral abnormalities;
(8)  performing dental hygiene-focused assessments;
(9)  assessing periodontal conditions; and
(10)  such other closely related services as permitted by the rules of the committee and the board "
Here's What Other People are Saying
Cancellation Policy
No refunds on Online Course once started.