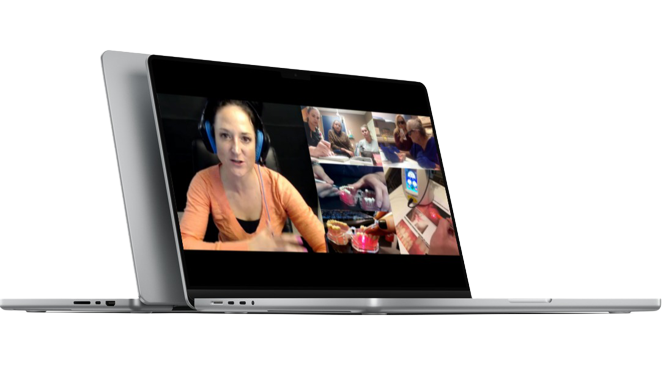 (Psst! Need a laser? We can get you one to borrow.)
Start Today With Unmatched Bonuses!
12 CE: 9 CE On-demand Lecture/Live In-person 3-hour Hands-on
Charleston, SC: Diode Laser Training and Certification
Columbia, SC: Diode Laser Training and Certification
South Carolina State Board Laser Rules
no curettage
RDH CAN use laser, direct supervision, needs 12-hour course prior to using laser. All ADH courses are 12-hours and approved in South Carolina for "laser certification". Both online and live courses are accepted for laser certification in SC.
ADH is an approved program provider through the Academy of General Dentistry (AGD PACE).
Updated May 28, 2021
39-9. Use of Lasers in a Dental Setting.
The requirements contained herein do not apply to the use of non-adjustable laser units used for the purposes of diagnosis and curing.
Only a dentist may employ a laser capable of the removal of hard and/or soft tissue in the treatment of a dental patient.
A dental hygienist may only use a laser under the direct supervision of a dentist, and the hygienist's use of the laser must be limited to pocket disinfection at settings that preclude hard and soft tissue removal, except for incidental gingival curettage.
Use of a laser:
(1) Prior to utilizing a laser, a licensee must first successfully complete training that covers, at a minimum, laser physics, safety, and appropriate use of the laser. A licensee must also complete an interactive training that addresses operation of the specific laser(s) utilized in the practice. The initial training must include a minimum of 12 hours of instruction and must be obtained through a course provided or recognized by any of the following organizations (or a successor organization):
(a) The Commission on Dental Accreditation (CODA);
(b) The American Dental Association (ADA) Continuing Education Recognition Program (CERP);
(c) The Academy of General Dentistry (AGD) Program Approval for Continuing Education (PACE); or
(d) The American Medical Association (AMA).
A dental licensee who has more than three (3) years of experience using lasers is exempt from the training requirements set forth in Reg. 39-9 provided that the three (3) years of experience is obtained prior to January 1, 2021.
(2) A licensee utilizing a laser, other than what is described in Section A, must maintain evidence of training as required herein and submit such evidence to the Board upon request.
(3) All lasers must be used in accordance with accepted safety guidelines
When utilizing a laser pursuant to this Section, the licensee must document the following information, at a minimum, in the patient's record:
(1) the type of laser utilized, to include the wavelength of the laser;
(2) the settings used, such as pulse or continuous wave, and the power setting;
(3) local anesthesia used, if any; and
(4) the procedure attempted/performed, including details as to whether hard or soft tissue was removed.
Here's What Other People are Saying
Cancellation Policy
No refunds on Online Course once started.