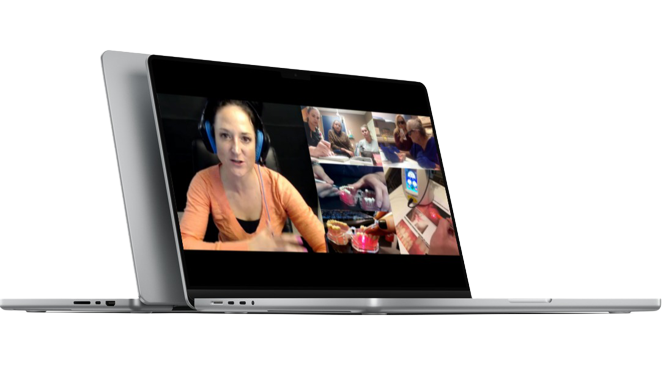 (Psst! Need a laser? We can get you one to borrow.)
Start Today With Unmatched Bonuses!
12 CE: 9 CE On-demand Lecture/Live In-person 3-hour Hands-on
Omaha, NE: Diode Laser Training and Certification
South Dakota State Board Laser Rules
general super- Curettage is not covered in the scope
RDH can use laser, can't initiate tip, should have appropriate training on laser.
Email: "Thank you for your inquiry.  State regulations, along with a scope of practice decision making framework document, can be accessed from the Board's website.  We encourage you to review all regulations, along with the scope or practice decision making framework document, for anything pertinent and/or consult with legal counsel regarding your particular question or how the regulations apply to your particular situation.  The information provided in this message is not legal advice."
State: " Q: Can dental hygienists use lasers? A: At this time the Board does not regulate specific modes of treatment, such as the laser, when used by a dental hygienist."
"20:43:04:04.  Dental hygienist — Practice —  Supervision. A licensed hygienist may practice dental hygiene as allowed by SDCL 36-6A-40 and may perform a hygienist's duties in a public or private institution under general supervision of a licensed dentist. A licensed dental hygienist may in addition perform preliminary examination of the oral cavity and surrounding structures, including periodontal screenings; complete prophylaxis; placement of sealants; and polishing of restorations. This section does not apply to licensed dental hygienists employed by the United States Public Health Service."
 36-6A-40.   License required to practice dental hygiene–Supervision of preventive and therapeutic services. Only a dental hygienist licensed to practice pursuant to this chapter may practice dental hygiene unless otherwise stated in this chapter. A dental hygienist may perform those services which are diagnostic, therapeutic, or preventive in nature and are authorized by the board and any educational services provided pursuant to those authorized services. Such services may not include the establishment of a final diagnosis or treatment plan for a dental patient. The services shall be performed under the supervision of a dentist.
 A dental hygienist may perform preventive and therapeutic services under general supervision if all individuals treated are patients of record and all care rendered by the dental hygienist is completed under the definition of patient of record. A dental hygienist may perform preventive and therapeutic services under collaborative supervision if the requirements of § 36-6A-40.1 are met. However, no dental hygienist may perform preventive and therapeutic services under collaborative supervision for more than thirteen months for any person who has not had a complete evaluation or an oral health review by a dentist.
Here's What Other People are Saying
Cancellation Policy
No refunds on Online Course once started.