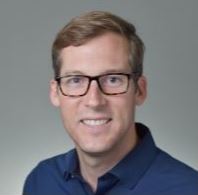 The field of dentistry offers stimulating career options and the students who seek interest in this career opportunity there is something more that needs to be kept in mind- one being that proper schooling is involved. Before stepping into this field one needs to score well in science stream subjects to pursue dentistry course in Louisville.  This course is a great course designed by Advanced Dental Hygiene that helps the dental aspirants to get comprehensive training and an interactive learning experience that builds confidence in the aspirants. Apart from the educational qualification, dental aspirants require basic qualities such as the ability to stand for long hours, patience, good health, concentration accuracy.
Dentistry deals with the inspection and treatment of oral health. A dentist needs to take care of the dental problems affecting the teeth. The common procedures which dentist follows are the removal of teeth, correction, and replacement of decayed or damaged teeth. The field of dentistry requires communication skills along with strong interpersonal skills. The course curriculum is designed in such a way that it develops technical as well as communication skills.
Job Opportunity in the Field Of Dentistry
The field of dentistry has witnessed a huge change in terms of technology and employment opportunities. Below are some of the employment opportunities available for dentists
· Dental professionals can seek employment in the dental departments of government and private practice
· Nursing home, dental clinics, and health departments
· Education department in dental colleges
· Researchers or advisor in a dental care company
· Armed forces
· Railway or transport service
In today's economy, the field of general dentistry is one of the fastest-growing career fields as a lot of people nowadays are much more concerned about oral health. Dentistry focuses on the basic care and dental hygiene of a person's mouth. It involves root canals, teeth whitening, crowning, caps, extraction and much more. The aspirants can even choose advanced training to qualify for sedation, oral and maxillofacial surgery namely implants. The advanced technology includes the use of biolase in Louisville for maintaining proper oral hygiene. For maintaining healthy and clean teeth, dental clean-ups are must as it will leave your teeth to look clean and bright.