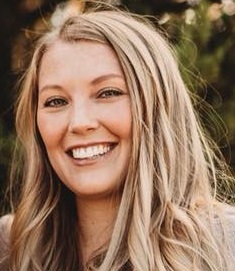 Dentists always play a vital role behind your beautiful smile. Over the years, tooth care has moved a step ahead. It has moved up a gear from the improvement of a smile to handle the most unwanted feature, discoloration, and stained teeth. Laser dentistry has changed the face of the patient's dental experience. In the field of dentistry, there are career options like dental hygienists and dentists which have some pros and cons of pursuing the profession.
A dental hygienist plays an integral role in every dentist's office and helps in various works starting from cleaning teeth to taking x-rays thus helping patients to feel comfortable. Before entering any profession it is necessary to pursue any professional course. At institute like Advanced Dental Hygiene, dental hygienist course is designed in ways that help the aspirants to reach the pinnacle of the career. Let's check out what are pros and cons of pursuing the hygienist's career.
Pros of being a hygienist
• The field of dental hygiene is growing in a larger scale. The growing employment being the primary reason in this field attracts a large number of aspirants to choose this profession as a career option. As an addition, dental hygienists will always be in demand as people will always be in need to clean their teeth.
• Dental hygienists can earn a great amount of salary because of being in high demand. The pay package may vary based upon their experience and whether they are a full or part-time employee.
• A minimal degree or an associate degree or certificate is required to enter this world of opportunities. Once they earn their licensure they can easily start the work.
• The working hours are flexible. Hygienists can work full or part-time. Unlike other career options, dental hygienists don't have to work on nights, weekends or holidays.
Cons of being a hygienist
• A variety of career option is not available. As hygienists, they are restricted to multiple career options.
• The job role will be repetitive as they have a specific role to play in the dentist's offices.
• Can experience interacting with unpleasant patients. As hygienists they to work with people's mouths and can encounter with patients who have bad breath, swollen gums or tooth decay.
However, there is a lucrative career as a dental hygienist. With dentistry course in Colorado from Advanced Dental Hygiene aspirants can even choose a well-respected career as dentists.